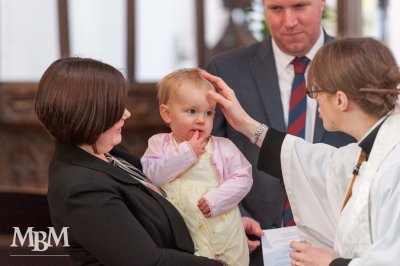 We have had Martin as a photographer for our family quite a few times for weddings and christenings and he always blows us away with the amazing photos. Recently we had him take pictures for my daughters 1st birthday and christening which he doesn't usually do, but did an amazing job! He always makes everyone feel at ease and listens to what you want. I would always recommend him!!
David Alexander
Hertfordshire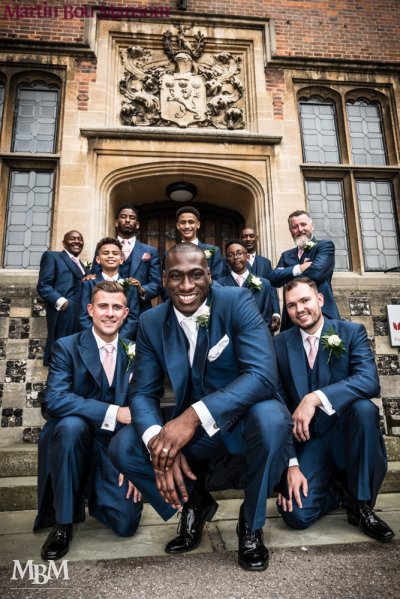 4 months ago I had 1 of the best days of my life, the day flew by but luckily for me, I had Martin there who captured the most magnificent photos I've ever seen together with my album. He's the most talented photographer I've ever met which is also matched by his personality and attention to detail.
I cannot recommend Martin highly enough.
Ian & Helen
Putteridge Bury, Luton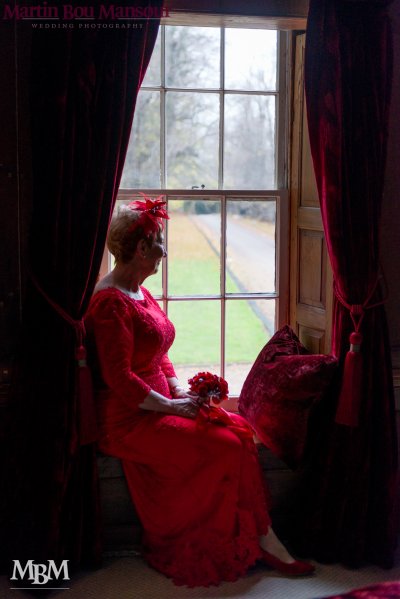 Heartfelt thanks to Martin for being our photographer on our very special day and giving us wonderful memories to treasure. Normally, Barry and I do not enjoy having our photographs taken but Martin not only managed to get fabulous images but he also made the whole experience fun and stress-free. He put us all at ease and unobtrusively captured the essence of the occasion and the guests' personalities. His knowledge of the venue (Flitwick Manor) and his expertise and professionalism made everything effortless. There was no 'hard sell'
but we chose to have an album of our wedding day and we really appreciated his skill and experience in helping us to select the images - it would have taken us days on our own!! Thank you so much for everything. xx
Sandra & Barry
Flitwick Manor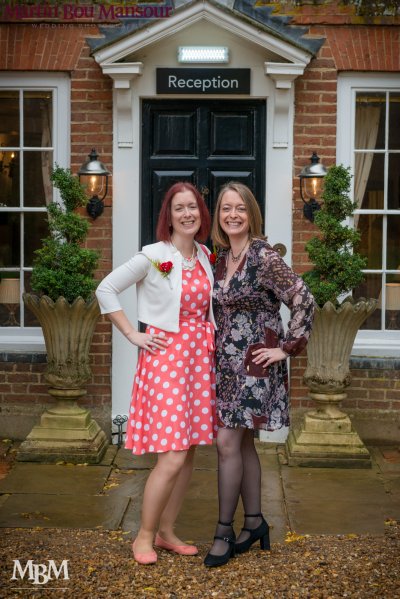 I can say it was a truly lovely occasion at a lovely venue, made all the more special by the kindness and professionalism of everyone involved, and above all by your expertise and abilities to put us all at our ease. Honestly, I felt like a million dollars posing for your camera. Thank you so much xx
Becki Guy (daughter of the Groom)
Flitwick Manor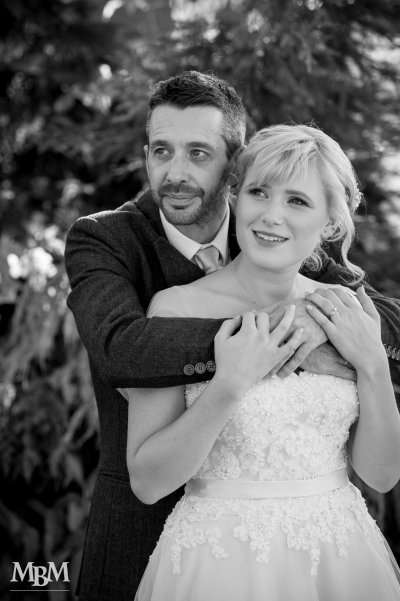 Thank you, Martin, for capturing every single special moment at our wedding. You were so professional and friendly, all of our guests complimented you completely - especially the time it took to get the group photo! You made us both feel so comfortable and we were so glad to have you there. Our wedding book is the most incredible memory, and our parents loved their versions. We can't thank you enough.
Emily Paris
Sharnbrook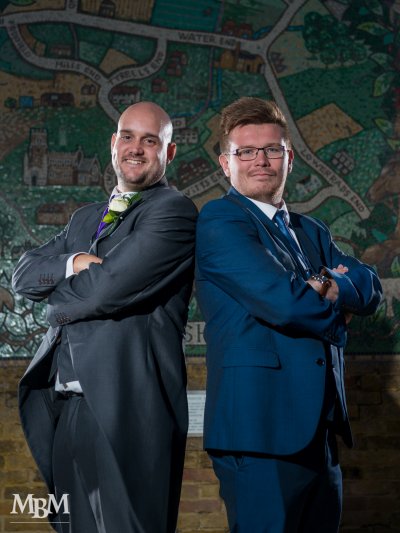 "Martin is The Pep Guardiola of photography"
Jonny Murray
Eversholt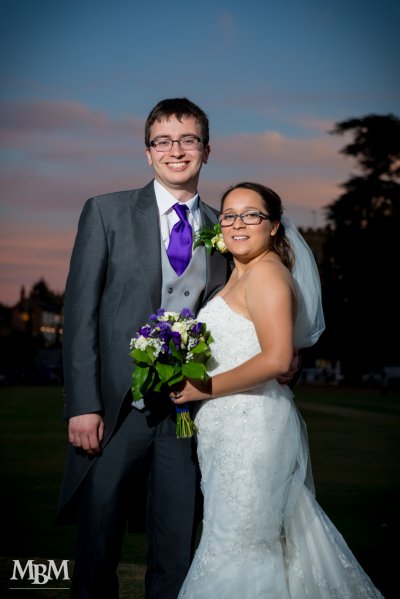 Just like to say a huge thank you, we had a wonderful time with you and so many of our guests sung your praises! You made both Tom and I feel so relaxed throughout the whole day. See you soon
Claire & Tom
Eversholt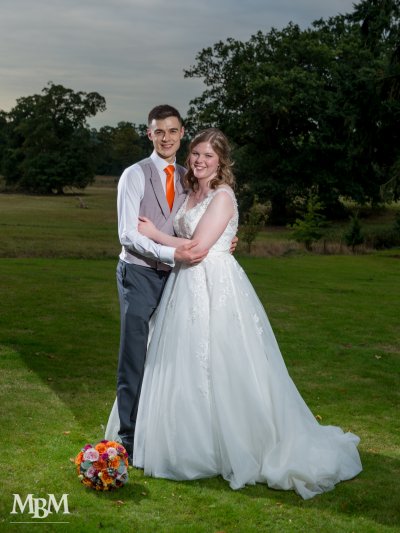 Martin photographed our wedding at Flitwick Manor in October 2019. He came highly recommended by the venue, and, at our initial meeting, quickly won us over with his geniality, professionalism, and clear enthusiasm for wedding photography.

A few days prior to the wedding, he met us at our venue. He used this time to reassure us and talk through his ideas for capturing the key moments of our wedding day. He answered our remaining questions and even passed on a few hints on posing!

Martin contributed significantly to the smooth running of the day itself. He was fantastic with our guests, quickly and effectively co-ordinating group shots without ever seeming obtrusive. He is clearly very experienced, and thinks carefully about the arrangement and execution of shots: this was evident from the superb quality of our photographs.

To top it off, our wedding storybook is a wonderful memento, capturing not only the images but also the atmosphere of our wedding day. This reflects the obvious care taken over the design and arrangement of the album. We were even able to order smaller version of the storybook as gifts for our parents. We would therefore unreservedly recommend Martin to anyone on the lookout for a wedding photographer.
Sally Kerr
Flitwick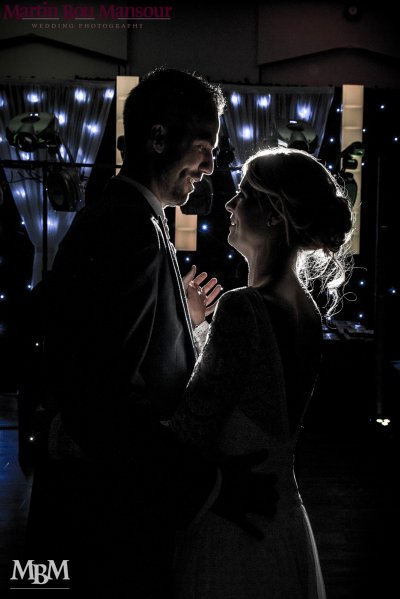 I think on a wedding day a photographer can make or break it, let's face it the day goes so quickly and all you have left is the pictures. So not only do you want great pictures which Martin does beautifully but also his presence on the day makes it. All my family have spoken about how lovely he was, funny he was which when your standing posing is exactly what you want! I personally liked his assertiveness because let's face it when your pushed for time and you've got over 100 people half talking you need some one you can hear and tell you where to stand acting like a delicate flower in these matters isn't going to cut it in my opinion. He made everyone feel included and at ease.


Couldn't recommend Martin more! Every one was so so pleased with him, my family's still talking about how lovely he was and the pictures look AMAZING! Thank you!
Camilla Moore (sister of the groom)
Putteridge Bury, Luton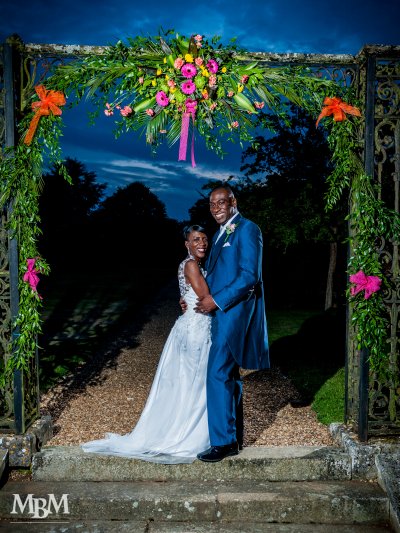 Martin is a PHENOMENAL photographer, he is very professional and fun to work with....... Martin captured some beautiful shots on my brothers wedding day this weekend I can't wait to see the rest. He has a great eye for capturing the right picture. Not all photographers can photograph black skin well but Martin did just that, the pictures were vibrant, we didn't look sweaty, shiny, pale or faded either. I can't boast enough about this mans work, makes me want to have an event just to hirer him for myself! I will ABSOLUTELY recommend him for all jobs big or small again & again. Thank you Martin for your great work and making the beauty of my brothers wedding come to life in your pictures.
Michelle Stewart (sister of the groom)
Putteridge Bury, Luton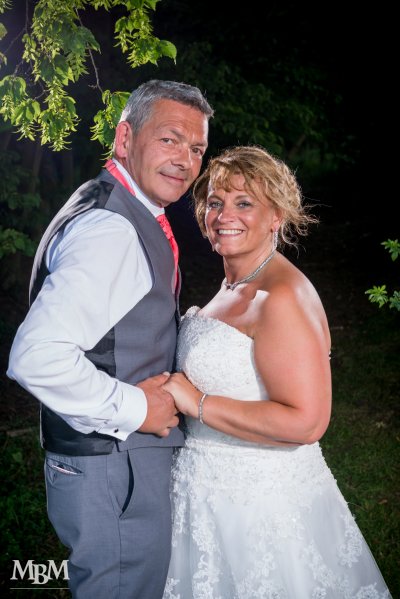 Martin was our photographer when we married on 29th June. From the day we met him, we were convinced we had made the right choice. He is so professional in his approach to his work but you also get his passion for what he does, he wants it to be perfect for you as he knows what a special day it is. He met us at our home and talked us through all the various options, listened to our story and was already preparing ideas and settings in his mind for some stunning photographs.From day one we were completely at ease with him.
On the day he was in complete control of all the shoots, which at times was not easy for him, but he has a marvellous way of directing and organising people because of his professional manner and winning personality and also a great sense of humour!. His customer service is exemplary and we were absolutely thrilled with the final results!
I can give no higher recommendation than to let Martin's work speak for itself, the quality is self- evident. If you are thinking of having any photographic work done, for what ever reason, then choose Martin, I guarantee that you will be as pleased with the results as we are.
Thank you Martin, you have given us photographs that will always keep that wonderful day fresh in our hearts.
The new Mr and Mrs Baxter !!!!!
Paul & Theresa
Tee Green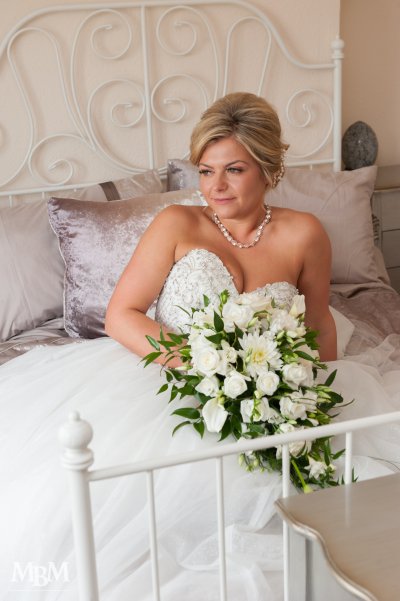 Martin is the most amazing photographer you could ask for, instantly everybody likes him and forgets what he's there to do, he even had my awkward farmer dad playing along!

Everybody at our wedding was wowed by him and I know a few people have taken his business card and asked up for his details!

Martin was an absolute pleasure to have around on my wedding morning and I'm certain our pictures will be beyond amazing.
10/10.

Myself and Carlo can't thank you enough xx
Christie & Carlo
Newport Pagnall, Northhamptonshire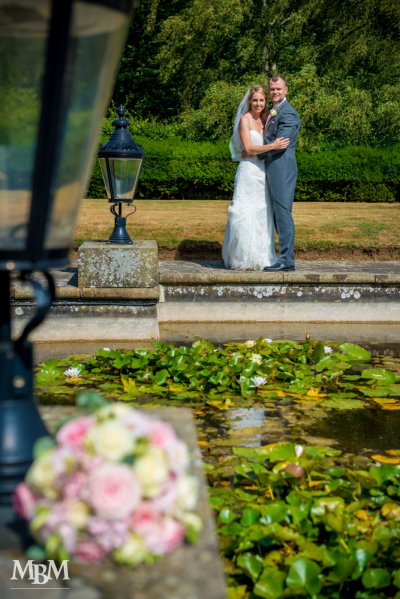 We are incredibly grateful to Martin for his role in making our wedding so special and ensuring that we have enduring memories. From the moment we committed to hiring Martin as our photographer, we were certain we'd made the right choice. He is meticulously professional, but perhaps more importantly, immensely passionate. Martin takes such pride in everything he does and we can't thank him enough for his efforts throughout the process and indeed for the quality of the final wedding album he has produced.

Thanks again,
Andy and Becs
Andy & Becs
Harpenden, Hertfordshire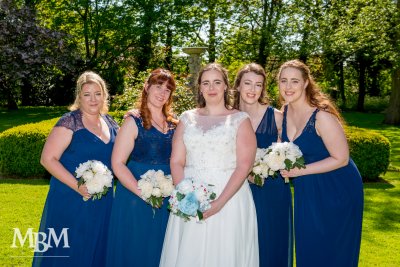 Email reply to video slideshow:

Hi Martin,

That's brilliant, we love it!!!!!
We have shown the book to a few people now, and everyone is blown away by it. And to quote one person; "I've been to a lot of weddings, and that is by far the best book I've ever seen".
I think you were a hit with everyone at the wedding, thank you so much for everything.


Chris!
Chris & Victoria
Woodland Manor, Bedford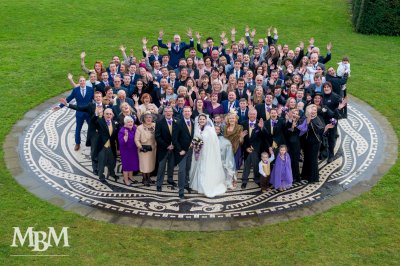 Thank you so much for this storybook, it is amazing!
It is so lovely to have just our pictures and not some generic backgrounds so it really is us! We really love all of the pictures and how you've put it together.
Thank you for all of your hard work, we can't wait to show it to everybody!
It's been a pleasure working with you for our special day and we will definitely be recommending you to our friends and family in the future.
Thanks again


Dom & Shelley
Bedford, Bedfordshire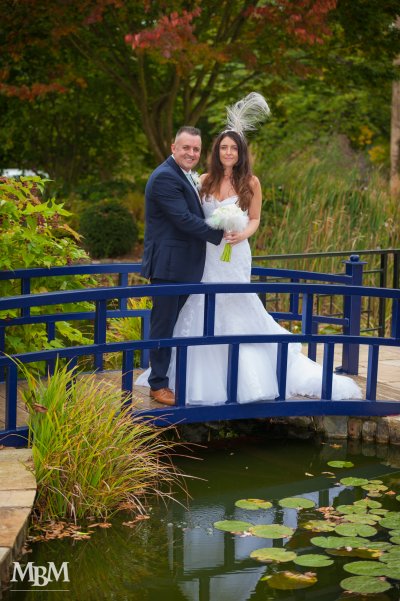 Martin was amazing from start to finish!
From our initial meeting right through to collecting our completed wedding album.
He was professional and worked in a way with us and our guests to get the most beautiful shots.
The end results we were over the moon with and he captured our special day perfectly.
Our wedding album is outstanding and something we will treasure.
He's friendly, makes you feel instantly relaxed.
Many people commented on how fantastic he was.
We can't recommend him highly enough.

Lee & Laura
St. Albans
Martin will make your wedding day! I can't rate him enough on how he managed to get all our guests together and how he made the children listen was something else! The photos that he has taken are amazing and gave us a hard task picking out what we wanted for our album! Thank you again for collecting so many great memories
Martin & Luisa
Moggerhanger Park
Liam and I got married on 30th June 2017 at South Farm, Royston and we couldn't be happier with the service Martin provided. He was fantastic in the lead up and on the big day! He was able to command the room, whilst being friendly and polite at the same time. He went above and beyond our expectations, making all our guests feel comfortable which really shows in the great photos we have of our special day. I couldn't recommend him enough! Thank you again Martin for all your hard work.

Chloe & Liam
South Farm, Royston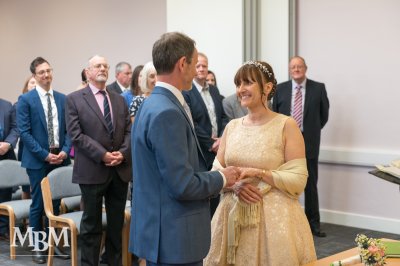 Thank you Martin for becoming our wedding photographer at extremely short notice. We are so pleased that you were there. You really did manage to organise our guests in such a way that they did as they were asked and afterwards commented that you were a great photographer and really nice guy! Praise indeed from our family and friends 🙂.

Thanks again, Jill and Kevin
Kevin & Jill
Ampthill, Bedfordshire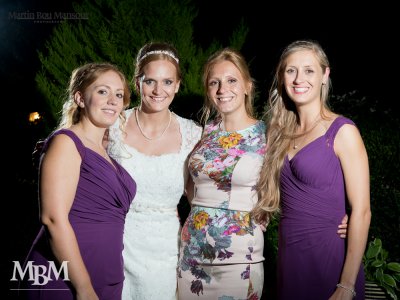 We had such a wonderful experience working with Martin from start to finish. He captured so many lovely moments from the day and now we have beautiful photos to cherish forever. So many of our guests have been wowed by our photobook and have complimented his work. We highly recommend Martin for a friendly and profesional service.
Sam & Christian
Marston, Bedfordshire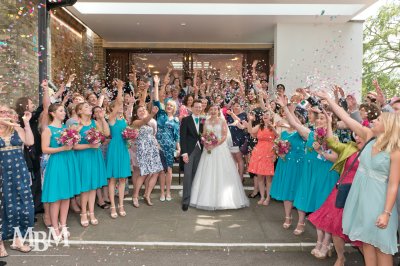 Dear Martin,

Thank you so much for photographing our wedding, we had an amazing day and your photos captured it brilliantly.

The album is truly a piece of art and we will treasure it!

Thank you so much,

God bless

Amy & Adam xxx
Adam & Amy
Gerards Cross
Martin has such an amazing talent for capturing 'moments' which is exactly what you want on your wedding day. Martin is incredibly talented and his energy and passion comes across in the photos. He truly captured the essence of our day providing us with so many wonderful images- it was difficult to choose! We are delighted with our photo book and look forward to sharing with our family and friends. Thank you Martin for your first class service!

Charlotte & Lee
Luton Hoo Walled Garden, Bedfordshire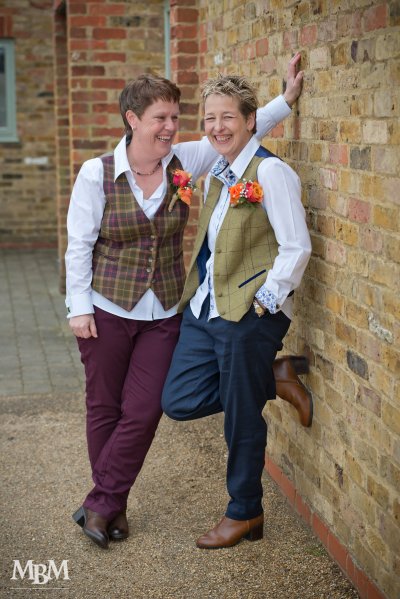 We can't begin to thank Martin enough for all his hard work in making our day so memorable. Every email we sent, Martin replied as soon as he could, and he always made us feel special and put our minds at rest. When we met with Martin, we always felt he had our best interests at heart, and did everything he could to contribute to our day. This included a prior visit to the venue to make sure we captured all that we wanted too. His enthusiasm was inspirational. On the day, Martin was an absolute star. His professionalism shone through, and his eye to capture the perfect photo went well beyond anything we ever imagined. Everything just felt right. When we saw the photos, we were overwhelmed. Martin had totally captured the true spirit of our wedding. We truly have had the best days of our lives, of which Martin has been a special part.

Jo & Lesley xx
Eversholt Hall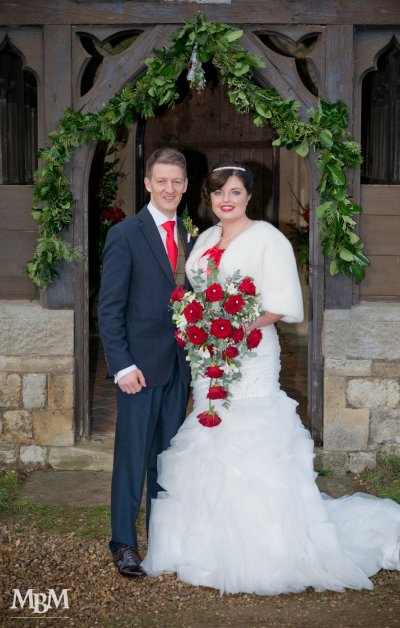 Thank you for doing such a great job on our wedding day, the photos look amazing. So many of our guest have said how comfortable you made them feel and enjoyed having the photos taken.

Martin is very professional and worked hard to get the best shots possible.

We would highly recommend his services for anyones wedding.

Thanks again.
Rachel & Ed
Tewin Bury Farm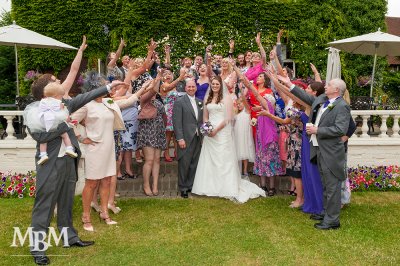 Fantastic wedding photographer, Martin did a wonderful job of capturing our wedding day in 2014. The photo album he created for us is absolutely stunning.
My wife and I highly recommend his talents and skills.
James Mcclung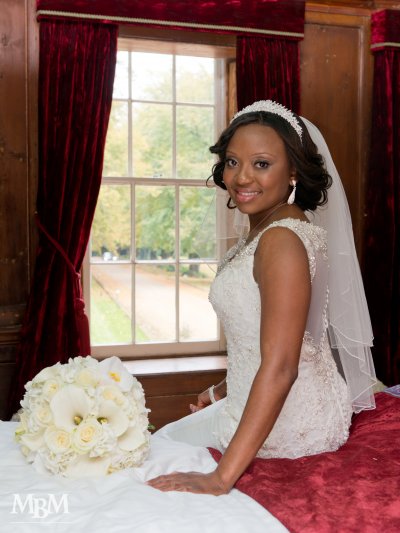 One of the venue we were considering for our wedding recommended Martin to us. Martin is a consummate professional. He is truly passionate about his work and his attention to detail is incredible. Planning a wedding can be very stressful, Martin made us feel at ease.



We had complete confidence that Martin would do an excellent job for us. After our first meeting with Martin, we both decided that he was going to be our wedding photographer irrespective of the venue. Martin thank you for capturing our special day so beautifully.
Andrew & Sharon-gay Osafo
Flitwick Manor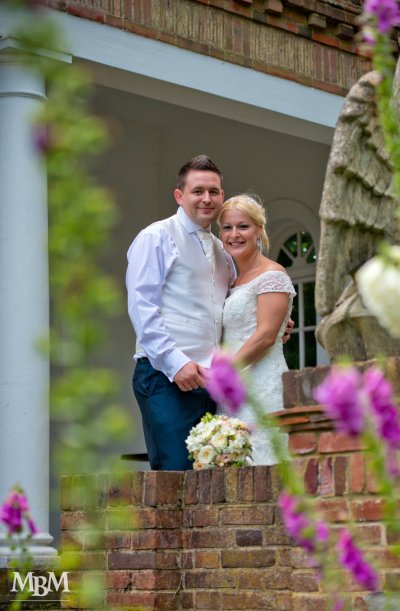 Martin, from the moment we met him we knew 'he was the one'. His professional manner, attention to detail and confidence were just a few things that stuck out to us.
The morning of the wedding 8 women getting ready at my house, Martin was so organised and not at all phased by the madness! He captured some treasured moments of us getting ready and leaving for the church.
The service is pictured beautifully, very cleverly and discreetly some wonderful pictures of our family and friends and of course, my husband and I.
Our group shots containing over 120 guests are superb something a lot of photographers can't do! (We met a lot of photographer during our engagement!).
The photos of us around the grounds of the venue are brilliant not only has Martin captured the beautiful grounds but the love and happiness of the day are so clear to see from the photos. Every picture is perfect, we are so over the moon with them and can't recommend Martin enough! He was wonderful to work with, made us both feel at ease and our photos are truly spectacular!!! Thank you so much Martin we are so overwhelmed with what a fantastic job you did capturing the most important day of our lives :).
Hollie and Edd.
Hollie & Edd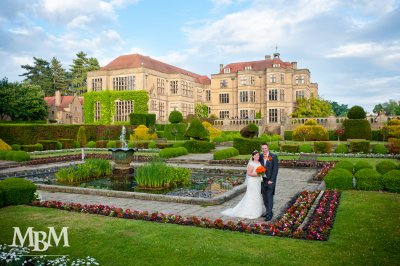 Martin was easy to work with and made me feel so at ease when taking my wedding pictures. He knew what pictures would work well so was quick taking the pictures he needed on the day. What an amazing wedding album we received.
Melissa & David
Ware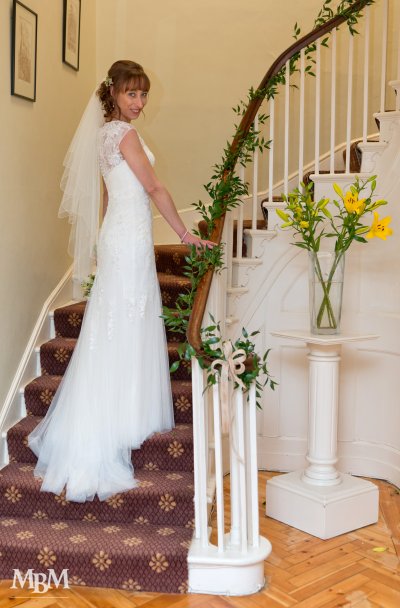 Thank you for the most amazing photography for our wedding day. You truly made it such a fantastic experience for both me and tony and for all of our family and friends. I will recommend you to everyone we know! I love the pictures, thank you for making us both feel so at ease and happy on our special day xx
Nicky & Tony
Flitwick, Bedfordshire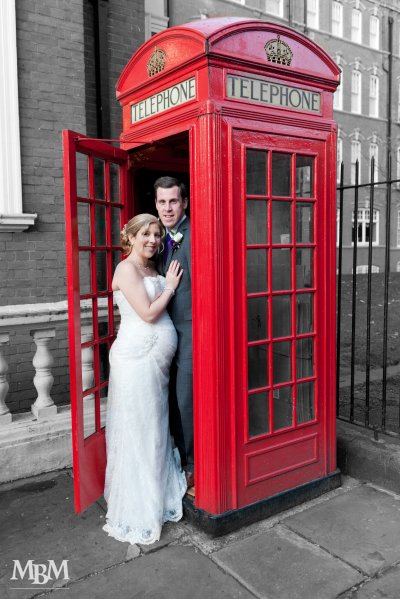 We decided to use Martin for our wedding after he did the photography for my sisters wedding the year before. He was brilliant then and didn't disappoint for us either.
Right from our initial meeting his enthusiasm was infectious. He put us at ease making us comfortable which resulted in amazing pictures.
He took control of the day and made sure we got all the shots we wanted. He wasn't intrusive at all and our guests commented on how funny and great he was. He seemed to really care about getting great pictures for us to look back on and this showed.
His professionalism and eye for detail was amazing and we are genuinely thrilled with the results.
Lucy and Owen
Mayfair, London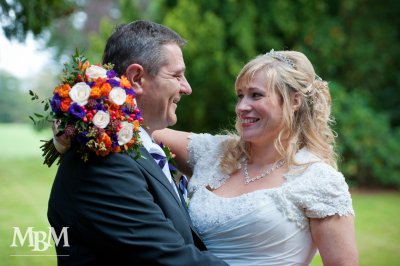 From the moment we met Martin he was very professional and very friendly and on the day in question he was great fun and loved by all our family and friends. The photographs we are delighted with and could simply not be any better. We would have no hesitation in recommending Martin to any future clients. Thank you so much for capturing our wedding day so fantastically, your talent is amazing!!
Angela and Steven
Flitwick, Bedfordshire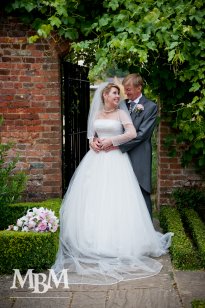 Martin Bou Mansour has taken the concept of storybooks to an all time high! Using his exceptional imagery has enabled Martin to display content which truly personifies the elegance and feel of the wedding. Everyone else compare to Martin is only "second best". You will not be disappointed, I promise. Michelle.
Michelle and Peter
Luton, Bedfordshire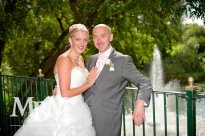 We got married on 23rd August 2014 at Bromham Church Bedford. Martin Bou Mansour had been recommend to us from a friend. Prior to our wedding, we met with Martin at his studio to discuss what was expected from each other. Straight away, Martin put us at ease and showed us some of his excellent work. We knew from that moment that we had made the right decision, and he was the photographer for us.

The wedding was a great success and Martin carried on as a true professional throughout the day. Everyone loved him.

The photos were amazing, and it was like reliving our wedding all over again. Martin has an incredible talent and captured some beautiful images. We now have the trouble of choosing which ones to purchase. I would definitely recommend Martin to anyone who needed to have Photos taken for any occasion.

Thank you so very much Martin for making our wedding so extra special, we really could not have asked for more from you. Angela and Michael Thomas.
Angela and Michael Thomas.
Bromham, Bedfordshire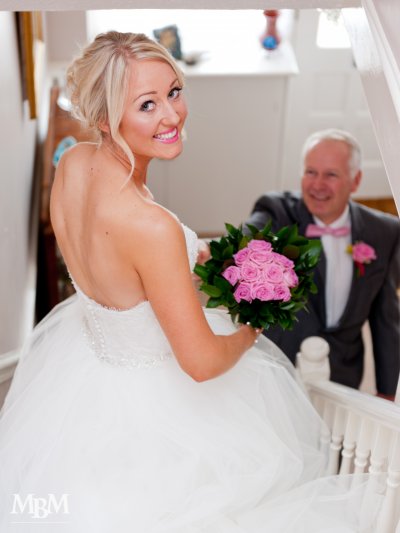 Martin, we can't thank you enough for capturing the most beautiful photos of our wedding day. We are over the moon and so excited after seeing our photos this evening. Every single picture you showed us was amazing and I know every time we look at our album we will relive our day all over again as they truly capture everything so perfectly. From the moment we met, you welcomed us in as friends and we knew you were our man! Thank you for being so kind, honest and thoughtful. You were so helpful in the lead up to the wedding and always replied to our emails so quickly and even took the time to call us and answer last minute questions a few days before the wedding. You took control of the day in such a way that it made everyone feel so comfortable, and people thought that we must have known you for years! Your enthusiasm clearly shows that you love what you do and I shall be recommending you to everyone.
We will enjoy and cherish these photos for a lifetime. Thank you so much Martin for everything x.
Sarah & Benn
Maulden, Bedfordshire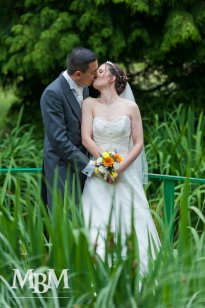 I've known Martin for a while and when I proposed to my wife, I knew exactly who to ask to be our Photographer. Martin is very passionate about his work. He was so pleased to meet up and talk us through how he wanted to shoot the day. Having now seen our photos, they look absolutely stunning, they are vibrant and look fantastic, not too much background and nothing too in your face. Martin has a very assertive way of organising the guests to get a good photo, unlike some photographers I've seen before, he is very effective in getting people to stand/sit in the right place to get that ultimate shot, we have one in the church of all our guests, it has to be seen to be appreciated just how awesome a shot it is. People are blown away by it and it may well be on his facebook page. I would recommend Martin to anyone, he's very welcoming and polite and he knows how to get a good photo.
Bob & Rosie
Chartridge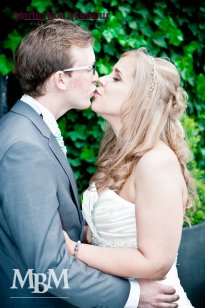 Choosing my wedding photographer was one of the most daunting aspects of our wedding planing. I had been to countless wedding fairs and felt completely unenthralled by every person I met. Then we met Martin, he was engaging and charming and I actually felt like he wanted to do our wedding!The day was beautiful and Martin kept us at ease throughout. He gave me the confidence to relax and actually enjoy the photo taking process, which I thought I would get quite stressed by. We have viewed the photos tonight and they are breathtaking. He is a camera ninja! Funny shots, intimate shots everything that encapsulated the magic of the day, but never once intrusive. Thank you so much, they are a dream come true.
Rory & Chloe
Dunstable, Bedfordshire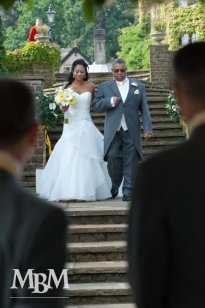 Martin Bou Mansour photography was amazing. Martin made us feel at ease on our big day, wasn't in the way when taking pictures. The quality and service of the pictures was first class all the way. Would highly recommend Martin Bou Mansour photography
Daniel and Priscilla
Essex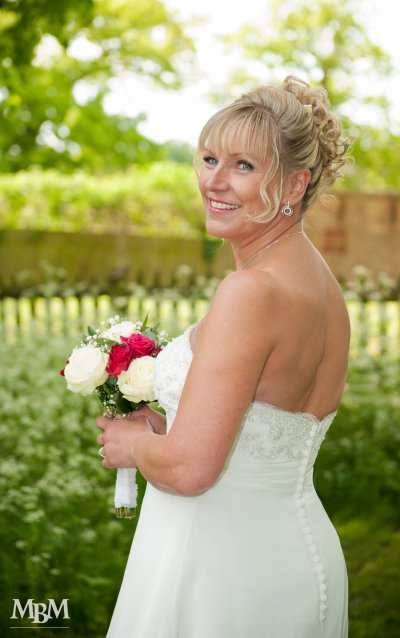 Martin gave us excellent service was most helpful with the guests made us both feel very relaxed.Thanks for making our day extra special.Would highly recommend Martin's services.
Shaun and Kathie
Ampthill, Bedfordshire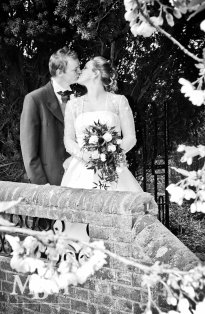 Many thanks for the amazing photos, they are a fantastic reminder of our special day. We could not have asked for a better set of memories.
Neil & April
Dunstable, Bedfordshire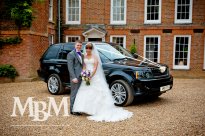 Hi Martin
Thank-you so much, the story book is absolutely beautiful as are all the other pictures. We couldn't have asked for a better memento of what was a fabulous and memorable day, you have captured it all perfectly.
Love
Sue
Sue Eustace
Luton, Bedfordshire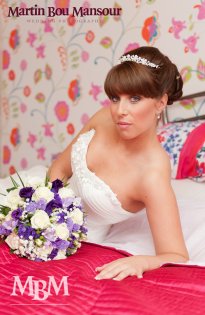 Where do we start with Martin? So many good things to say about this guy not only in his work but also as a person. Great at organising everyone where there needed to be great at seeing the picture before it's even taken, just been to see the final photos and all we can say is wow! We will happily recommend martin to anyone who needs a photographer I would rate martins work 10 stars if there was an option, once again thanks martin for making the best day of our lives even better.
Dean and charlotte x
Flitwick, Bedfordshire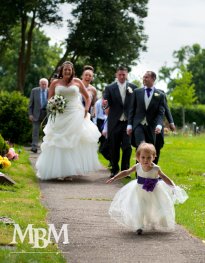 When we started planning our wedding we went to so many different wedding fayres and met Lots of different photographers but the person that stood out was Martin! Martin has made us feel so confident and relaxed every time we have met him. On the actual wedding day I was so nervous but he put me and everyone else at ease straight away! Martin took some really creative and original photos which everyone loved! I cannot wait to see our story book.
Thank you for making it all come together perfectly!! Lauren and James Xx.
Lauren and James
Luton, Bedfordshire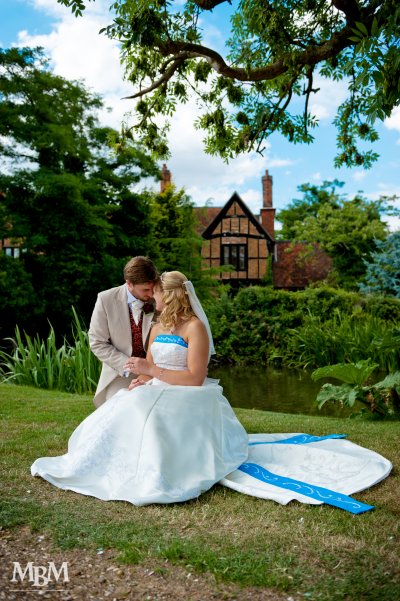 A Fantastic photographer for our fantastic day!

Martin was magnificent. Being a very fussy Bride and Groom we were looking for someone with class, style and who would produce an amazing album.
Martin offered all this and more.
The preperation he put in prior to our wedding day was second to none. He visited the church and reception venue with us and discussed ideas as well as the best places for the photos to be taken.
On the day Martin was calm and collected and worked tirelessly throughout the day to capture some truly amazing shots.
He was kind and reasuring to all our guests and made everyone feel at ease.
All of our guests complimented us on having such a lovely photographer who made taking the photos fun and who produced some real quality photographs.

We can't thank Martin enough for all his hard work and effort.
Our greatest thanks.
Daniel and Kristina Smith
Moreteyne Manor, Bedfordshire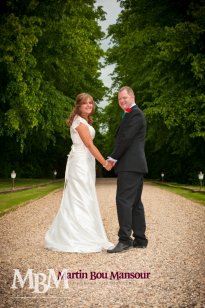 We are so very pleased with the photos you took. They are wonderful and so thrilled we have beautiful photos to remind us of our special day.

Thank you for doing this.
Rose & Ross
Flitwick, Bedfordshire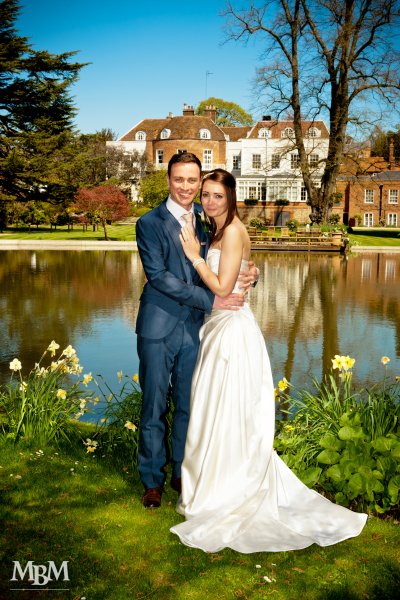 Martin was AMAZING as our wedding photographer! He was friendly, professional, charismatic and we're so pleased we chose him to share our special day! We run a functions band 'The Blue Rinse' and so performing for several weddings each week, we have experienced many many photographers over the years... Martin by far outshone them all!!! He created such a relaxed atmosphere and inspired our confidence from the very beginning; making us laugh through any nerves whilst taking our 'getting ready' shots before the ceremony! It was really important to us that our wedding day was relaxed for both ourselves and our guests and Martin totally understood, which is reflected through his gorgeous spontaneous photographs, capturing memories through natural shots as well as through his informal take on the 'traditional' group photographs which we absolutely love. Martin made everyone feel at ease and it really was a pleasure to have our photographs taken by him. We've received so many lovely comments from friends and family about how brilliant he was on the day and how beautiful his photographs are, that we've lost count!!! Martin is an exceptional photographer who is clearly very passionate about his work! We'll be highly recommending him to friends, family and clients, with confidence that he'll do an outstanding job :-).
Marie Gibbings
Hertfordshire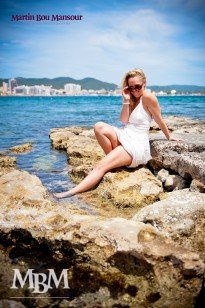 "You were the best investment of the whole wedding!"

"I can't explain how grateful I am to you for coming!" Xxx
Lauren Amy King (Married in Ibiza)
Ibiza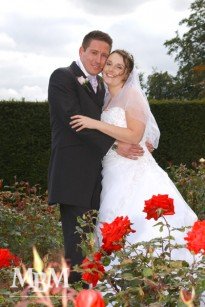 What an absolutely wonderful and passionate photographer! Martin captured our wedding day perfectly!

We have used Martin a number of times including capturing our growing family perfectly too!

Would highly recommend Martin to everyone, you definitely won't be disappointed!

Kind Regards.
The Reid Family :0)
Offley Place, Bedfordshire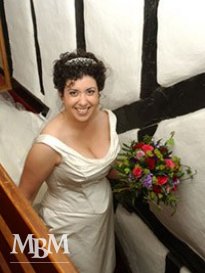 The photos are fantastic - thank you. I know Mum has already thanked you for the day, but I just wanted to reiterate those thanks. You were a star on the day - your humour, patience and thoughtfulness made me feel completely at ease and enabled me to enjoy every minute of having the photos taken. Your wonderful manner with all our guests was appreciated by all. Thank you so much for being such an important part of our day and exceeding all our expectations with the pictures.
Many thanks.
Lisa & Richard
We wanted to drop you a line to say a huge THANK YOU for the fantastic job that you did with our photos for our wedding. Our guests have since commented on how friendly your approach was and how it helped them feel relaxed. We will continue to recommend you.
Scott & Lisa
Dunstable, Bedfordshire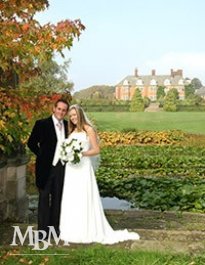 Thank you so much for our fantastic wedding photographs, excellent job! A number of our guests commented on how well the photo shoot was organised, and were pleased that the large group photos were taken so quickly so that they were not left hanging around.
You obviously have great enthusiasm for your work and this really shows in the final product. All of the photos are so good… we would not hesitate in recommending your work to anyone else.
Luan & Kane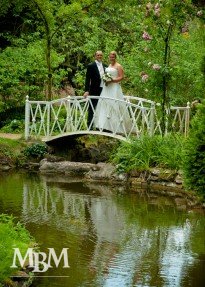 Martin's whole service is second to none. We had spoken to a few different photographers, but were left rather uninspired.

In the end it was the passion with which we heard someone talking about Martin that made us choose him and we are SO glad that we did. His pictures are beautiful and his eye for shots so professional, yet his demeanour so warm and friendly. Our guests warmed to him, and even more so when it was clear he was organised and didn't keep people hanging about, which is always our pet hate at weddings.

Having our pictures taken was fun and added to our day. We were so impressed, though not surprised, to learn he had been to the venue in advance and thought of the shots that might be possible. He also seemed to manage to catch all of those 'magical moments' off the cuff too.

Our storybook album is stunning. It is breathtaking to look through and incredibly somehow captures on paper what we felt on the day.

My husband Tim summed it up brilliantly when he said to me towards the end of the evening reception, "Now Martin's gone, it is like a friend who was part of the group has left early!".


Mrs Julie Thomson
Swiss Gardens, Old Warden, Biggleswade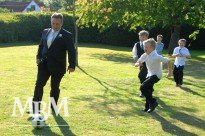 I would highly recommend choosing Martin as your photographer for your big day. His passion for his work and attention to detail is evident in every photograph. Martin is a lovely person who puts you at ease the minute you meet him, this not only makes you feel relaxed but also helps you to look natural in your pictures.
Our wedding storybook is very special - with every turn of the page another spread of beautiful photographs is revealed that captures not only the major moments but many of the special little moments of our day.
Martin takes great care in his work and the end result is an album of photographs that you never tire of looking at.
Linda Zamburlin
Martin has worked wonders with our photos. The quality of the editing and attention to detail is proof of his talent and love of his work. When you add in the smile and engaging personality - what more could you ask for.

I would have no hesitation in recommending Martin.
Paul Wadsworth
Ampthill, Bedfordshire
Martin took my wedding photos and produced not only stunning pictures but a beautifully put together album. His natural style and huge smile made it easy for both and guests to be relaxed and he really helped make our day very special - would totally recommend him for your day.
Jean Winfield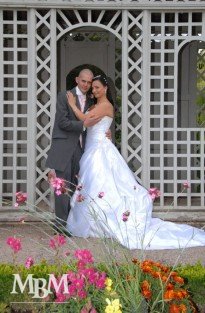 We got married in July 2009 and we are so pleased we chose Martin as our wedding photographer. Martin is so friendly, patient and approachable he made the photo sessions go effortlessly, he has a way about him that puts you at ease straight away and its clear Martin loves what he does and puts so much passion into it. Many of our guests commented on how good he was. The photos themselves were outstanding and i absolutely love my storybook and still delight in showing it off to all. My friends who were getting married the following year took Martins details and went on to book him as soon as they saw our photos. Thank you Martin for helping to make our day extra special!
Clare Petts
Luton, Bedfordshire
We were so happy we chose Martin to do our wedding photos in 2006. He was brilliant on the day, he knew what he needed to do to get some amazing photos! He is full of energy and so enthusiastic that the process of having the photos taking was not stressful, he was highly professional and extremely friendly with all our guest involved in the photos. The end result was a collection of beautiful wedding photos that we have hanging on our walls for people to see! We would absolutely recommend Martin to anyone looking for a professional, friendly and talented photographer.
Emma & Kieron Gaughan
Dunstable, Bedfordshire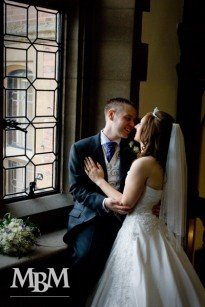 The thing that immediately strikes you about Martin is the pride and passion he has for his work and his photography. The pictures he took on our day were absolutely stunning and i would say he is an incredible photographer - we literally didn't have a bad photograph taken. Add to this the fact that he is both incredibly professional and a fantastic guy this immediately sets the guests at ease and makes for some simply stunning shots. The quality of the story book is simply breathtaking and second to none. If you are thinking about getting Martin to do the photographs for your wedding don't hesitate! You will not regret it! Thanks for a fantastic day and some truly amazing pictures Martin!
Chris Wright
Putteridge Bury, Luton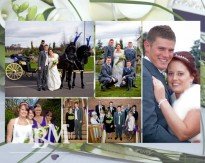 Martin photographed our wedding on the 25th February 2011. We couldn't have asked for more perfect photos. Martin was very professional and made everyone feel very relaxed and comfortable. We would both like to say a huge thank you for capturing the most lovely photos of our special day! We would highly recommend Martin.
Holly Anne Sewell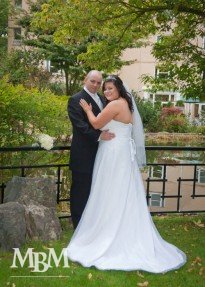 Martin did the photography for our wedding in October 2010 and we could not have asked for a more perfect service. Martin came to the house where myself and my bridesmaids were getting ready and made us all feel very comfortable and took some beautiful pictures in the garden. The time he took to make sure everyone was in the correct place for the photographs after the ceremony was excellent. I would have no hesitation in recommending Martin and you will not be disappointed with his service. The storybook of our wedding is just stunning and people have said that it is one of the best wedding albums they have seen. Thank you for making the memory of our wedding so fabulous in pictures.
Lisa and Damien
Sopwell House, St. Albans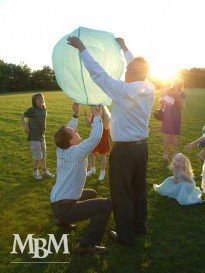 Thank you martin for helping to make our day so special. The time you spent with us beforehand ensured that our requirements were fully met (and exceeded), and many of our guests commented on your professional and friendly approach. Your photos adorn our walls and bring a smile to our faces everyday - happy memories!
Chris Rowe
Oxford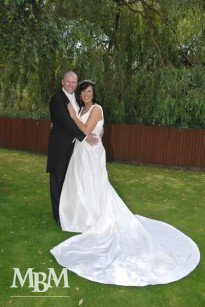 Martyn is such a personable and caring individual and has made our memories last forever with our album and also this brilliant and heart warming story book. Martyn goes beyond the meaning of Customer Service as he personally delivered our wedding album to my parents on Christmas Eve and my mum managed to sneak this under my tree.. I cannot explain the overwhelming feeling when the last present under our tree was our Wedding Album. Father Christmas is real and he lives in Martyn. I cried with joy and was the best Christmas Present I have ever had. Thank You Martyn x
Mrs Nichola Whelan
Luton, Bedfordshire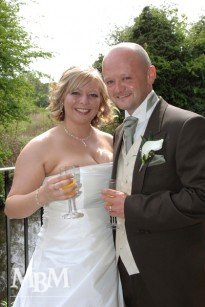 We used Martin for our wedding in May 08, and we truly couldn't fault him for anything.
He came to the house in the morning to do some photos with myself and the girls while getting ready for the big day. I thought this would be an added pressure, but i couldn't have been more wrong. Martin was a great support, and kept everyone (including a very stressed bride) at ease. One bridesmaid was nervous about the photo side of things, but within minutes Martin had worked his magic and she was posing all day!
This carried through the entire day, and we had so many positive comments from guests about the photographer. We had a big wedding with 115 guests during the day, so i thought getting the relevant people together for photos would be a nightmare. However, Martin had them all organised and the shots needed in no time at all.
When we went to view the photos of the day, there were hundreds of fantastic shots, that it was incredibly hard to choose the ones to use for our story book. Martin helped us pick the right ones to truly tell the story of our day. We were so happy with the final result.
Overall, if you are looking for a photographer to help your day go smoothly and capture all the moments you don't want to forget, choose Alpha Wedding Photography, in my opinion, you can't go wrong.
Liz Boyd
Luton, Bedfordshire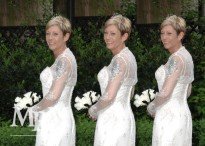 The service we recieved from Martin was exceptional. The day itself was stressful but Martin made this part fun and easy, the final story book that we recieved was also of a excellent quality. Thank you Martin for all the work you did to help make our day even more special.
Craig Peck
Woburn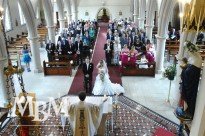 Thanks Martin for the storybook that you created for Catherine and I, it is an exquisite reminder of our wedding. You made all of our guests feel relaxed and enhanced the upbeat atmosphere on the day. We would whole hearted recommend you to anyone. Thank you so much.
Adrian and Catherine
Luton, Bedfordshire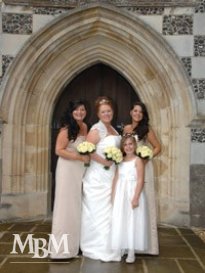 Outstanding, Outstanding, Outstanding!!!! Martin made Steve and I feel extremely comfortable throughout our special day, which helped him take natural shots of us both. He got the best from the whole wedding party, and the prints show what an exceptional photographer Martin is. The photos are absolutely beautiful. They have helped us relive our special day every time we look at them. I would definitely recommend Martin to friends and family. Thank you Martin for capturing the happiest day of our lives. God Bless,
Vicky and Steve Poynter x
Luton, Bedfordshire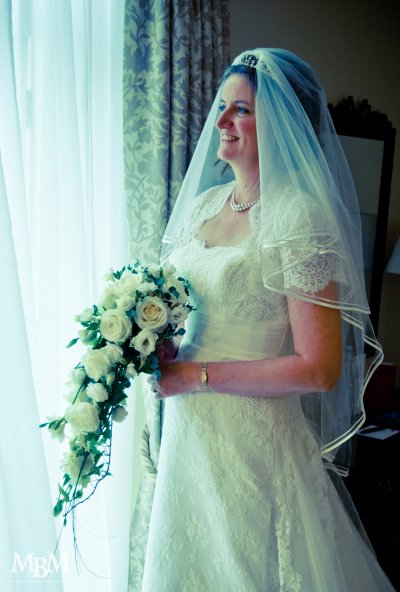 Martin did a fantastic job of our wedding photos. From our very first meeting I felt in safe hands and that no matter what the British weather threw at us, we would have terrific pictures.

On the day, prior to the actual wedding, Martin showed up and just took charge of everything. He really helped to settle my nerves and those of my immediate family! The photos that he took in that brief time are beautiful and really show off my dress.

It was a pleasure being photographed by Martin. It did rain that day but he still managed to get us wonderful photos. We chose to have them presented in a book and this was also produced to a very high standard. I heartily recommend Martin Bou Mansour Photography.
Cali Bird Baughan
Ampthill, Bedfordshire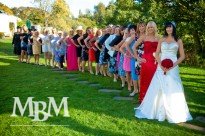 Martin was the photographer for our wedding. He made me feel at ease from the moment he took the first photo. His ideas for photos were spot on. He was with us all day and captured so many special moments, with both posed and spontaneous photographs. When we were given the final storybook, it exceeded our expectations. The attention to detail were amazing, the layout, the background shots, the presentation of the photos, they all told the story and emotion of our day perfectly and so many people have said it is the best album they have ever seen. I would not hesitate to recommend Martin.Thank-you Martin for everything
Kerry Clifford
Essex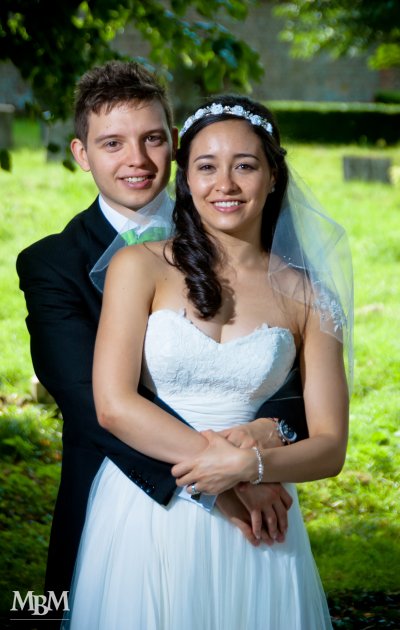 Martin was a real blessing to have as a photographer on the day. His professionalism, enthusiasm and ability to work well with a large number of guests really allowed us to relax and trust that he had the whole thing in hand. He took photos in the best locations, efficiently, and with beautiful results. The photos captured perfectly what we had hoped for on our big day, giving us gorgeous snapshots of memories which will last us a life time. We are proud to show them off, and would fully recommend him to our friends. The quirky moments and the classics are all there. So many of the guests commented on how brilliant Martin was on the day, and we 100% agreed. Thank you Martin for being you, and the perfect wedding photographer.
Joe and Esther
Eversholt, Bedfordshire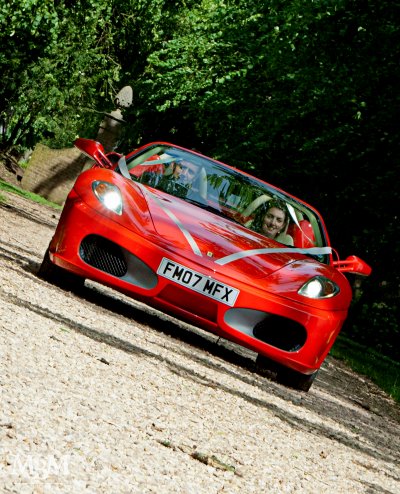 Thank you Martin for our amazing wedding story book. Everyone we have shown it to have absolutely loved it! The quality of the pictures and the layout exceeded our high expectations and it will be treasured forever.

From our first meeting, you made us feel welcome and confident that we had made the right decision in choosing you. Your friendly and cheerful character helped us relax on the day and you felt like a friend instead of 'just' another wedding photographer.

You did an excellent job arranging our large wedding party quickly and efficiently and made the most of our venue's to capture the most spectacular photos.

We will highly recommend you to family and friends in the future.

Thank you once again for your great work!
Bruno & Joanna Viscogliosi
Flitwick, Bedfordshire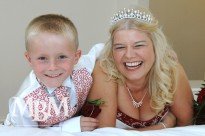 We would both like to thank you for a wonderful storybook you created, of our wedding. We had a very relaxing day, as you made us feel at ease throughout the day. All my family love looking at the story book when they come to visit. We also enjoyed selecting extra photo's from the selection, so the family could have some pictures of the day too.
Amanda Allen
Henley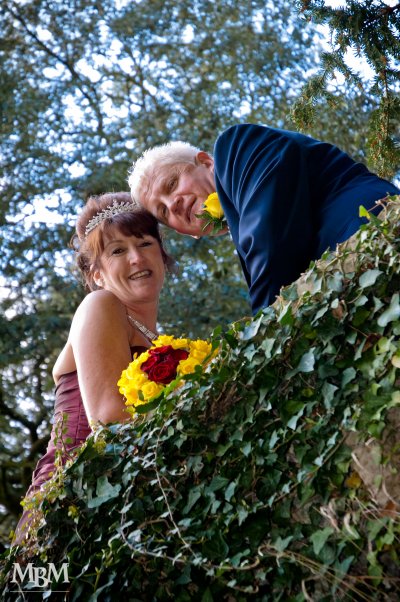 I love listening to the Chris Evans Show in the morning when he has the 'kids' on saying what they are doing for the first time that day and then giving themselves a mark out of 10. Invariably the scores are a lot higher depending on how well they got on. On Friday the 13th April 2012 at Flitwick Manor in Bedfordshire on a beautifully sunny day with not a cloud in the sky, I got Married for the first time that day :-) Being a passionate photographer for more years than I will own up to being the age of, and taking Wedding photos for family and friends over this time, My Wedding Photographer needed to be very special. Martin met and exceeded all of my expectations. I wanted a relaxed and happy wedding not just for my 'husband' and I but also for our friends and family. Martins high level of professionalism and friendliness ensured I would not be disappointed. Our photographs are amazing, as someone who prefers to be the other side of the camera and very rarely likes any photos of me, I was very happy with so many of me :-) Martin made everyone feel so relaxed and his easy manner and style had everyone positioned and photographed without any delay and fuss that I have experienced with photographers in the past. The result superb photos, happy family and friends and a very happy Bride and Groom. Martin thank you so much for adding to our perfect day. You are a true star. And my score to Chris would be a squillion out of 10. I would not hesitate in recommending you to anyone. Thank you again.
Amanda Jane Richardson
Flitwick, Bedfordshire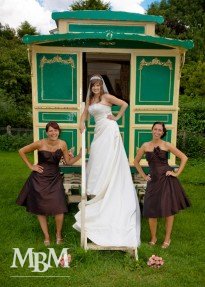 We met Martin at a local wedding fair and he immediately stood out from the other photographers there with his warm and engaging personality that inspired us and relaxed us from the outset.

His professionalism was evident from our first meeting, and this continued through the pre wedding consultations, the big day and the after wedding consultations. One thing that was important to us was a collaborative approach and he always had time to see us, is ever contactable over all modern media, and every time we have met him his manner, empathy and passion has made us feel special and that our wedding and requirements are the most important thing to him.
He quickly gauged from our meetings and personalities what we wanted and how to deliver for us and his attention to detail made sure he understood us and our family completely. This attention to detail extended to pre-visiting the venue to ensure he reviewed the seasonal opportunities for the optimum shots and aligning his itinerary and agenda with our wedding planner and venue organisers.

Wedding days can be stressful if you want them to run perfectly but we knew that we would not have to worry about this part of the day and our trust in Martin was not misplaced. His confidence inspires you with confidence. He managed to get all the shots he needed in an organised, efficient yet relaxed way, whilst his courteous charm, his humour and kindness endeared him to family and friends alike.

Once we reviewed the proof book we realised that we hadn't just got a roll of pictures but had a collection of natural and real pictures that captured our feelings, emotions and the atmosphere of each moment.
We are sure Martin would adjust the theme and approach to fit any individual requirements and his award winning background and skills meant that our special moments were captured exactly how we wanted them. With current and innovative angles and concepts as well as more traditional images his artistic flair for design and continued collaboration resulted in a beautiful and modern story book that we will cherish forever.

We would say that we are definitely critical customers and any photographer would have had a hard time delivering a service from beginning to end that satisfied our standards.
We accept nothing but the best and have given our recommendation, not just to enhance Martins' reputation, but to make sure you don't miss out on the opportunity to have the same experience we had. If you are looking for a market leading service delivered by a warm, passionate and inspiring individual who you count as a friend by the end of your relationship then look no further.
Daniel Sims
South Farm, Shingay-cum-Wendy, Royston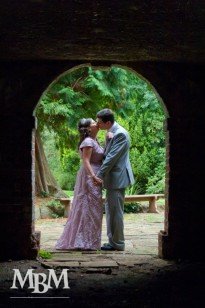 Thank you Martin for our beautiful Wedding Photos and for your professionalism and empathy at our event! You saved the day as far as I am concerned when you quickly noticed my "nervous" expression and helped me to relax and look more natural in our photos! I will definitely recommend you in the future and have done already! Sue and Tim Parsfield.
Susan Parsfield
Flitwick Manor, Bedfordshire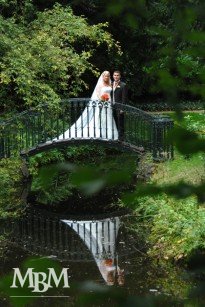 Martin made me feel so comfortable on my wedding day, it was like I had known him for years. We were so impressed with him and the pictures are amazing. His ideas were good and we could totally trust him to get the best out of our guests and the surroundings we got married in. Choosing our pictures was a great, fun and stress free experience and the final result in the form of a "Story Book" Album totally blew our friends and family away.
Bobbie Holmes
Swiss Gardens, Old Warden, Biggleswade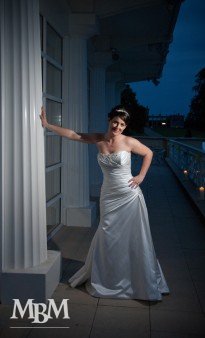 I've worked with Martin on a professional basis for a number of years, so when I got engaged he was one of the first people I called to book him for the wedding! Martin delivered more than we could have hoped for, all of the guests thought he was amazing, and two of my friends have asked him to be the photographer at their weddings.

The photos of our wedding were great and we've had so many lovely comments from our storybook.

Martin is a true professional, he makes everyone feel at ease and will work with you to achieve the results you want. I wouldn't hesitate to recommend him to others and wish him every success in all that he does
Liz Hunter
Deanshanger, Milton Keynes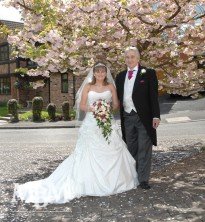 We have now used Martin for two of our daughters' weddings the first in the majestic Leeds Castle and the second in our local parish church. He has such artistic skills and ability and is so courteous to all the guests. He is able to achieve such stunning results regardless of the venue. I have already booked him for our third daughter's wedding in December of this year.

We have just received the Parents' Album for my second daughter and are absolutely 'blown away' with the superb results. Martin gets a full 5 star recommendation from us on every account and is the only photographer we would recommend.
Les Jones
Luton, Bedfordshire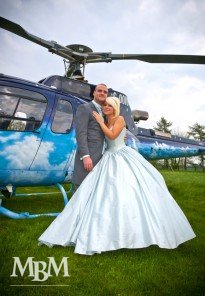 After attending two weddings of close friends that Martin photographed, he was always going to be our first port of call for our Wedding.

I have to admit, this was one of the easiest parts of the wedding preparation!

Martin is calm, considerate, professional and passionate about his work, making everyone involved feel relaxed and comfortable on what is one of the most important of days.

I would be delighted to recommend Martin most highly and have already done so to a number of friends and family.

Thank you so much for making our special day so much more stress free!!

Regards,
David & Sabrina Collins
Fanhams Hall, Ware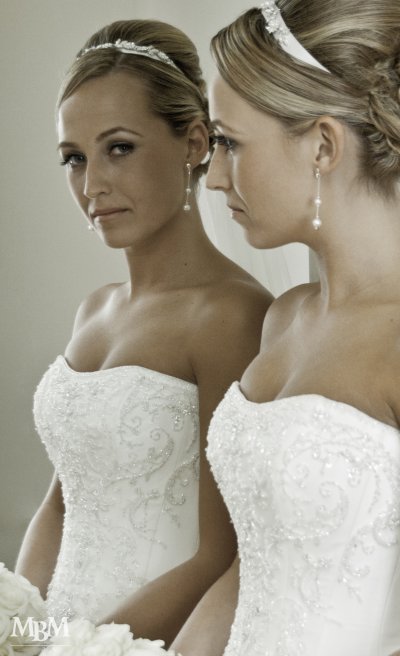 Martin was an exceptional photographer who made every one feel at ease at my daughters wedding July 2011, he was always professional and courteous. He has taken the most beautiful photos of the wedding and especially of our daughter Natalie. We would recommend Martin and have done to family and friends and would use him again, Martin thankyou for helping to make the day so special for all of us
Jane Reid
Sopwell House, St. Albans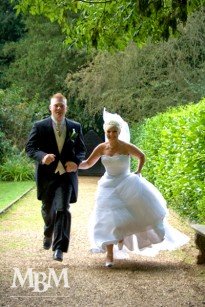 Martin there are no words that will say how grateful we are for all you did on our wedding day and the end result on our wedding album. You were fantastic and anyone that has you to photograph their wedding, we can Guarantee will not be dissapointed one bit. You captured every moment of our and made everyone feel comfortable on the day. We now have the pictures to remember the day forever in our storybook. Thank you again so much God bless.
Lots of love Mr & Mrs Dring
Swiss Gardens, Old Warden, Biggleswade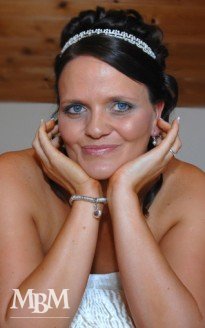 To Martin,

Thank you so much for the being our photographer on our special day, you really did make us feel relaxed and the pictures look amazing.
Love Louisa and Nick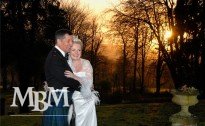 Dear Martin,

Thank you does not seem enough for all your hard work and the amazing pictures you produced.
We could not have wished for a better photographer, you have given us memories that will last forever, and that's priceless.

With our love
Helen & Edmund
Wales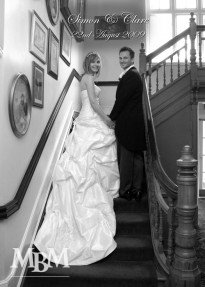 Dear Martin,

Thank you for the great job you did as our wedding photographer. You made us feel so relaxed and our guests commented the same. The photos are great and you have captured our loved one's personalities brilliantly in the photos, especially my mum!

Love
Clare and Simon.
Hertfordshire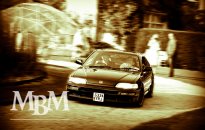 We wanted to thanks you again for helping to make our day so special. I knew you would capture the day superbly and having now seen the photos we are really blown away. They are super and we couldn't have wished for anything better.
Loads of people have commented on how friendly and professional you were and you made the whole process really enjoyable! We can't thank you enough and are now really excited about getting the album finished.
If you ever need any recommendations, please don't hesitate to ask – we cannot recommend you highly enough!

We are looking forward to keeping in touch and will recommend all our friends to come to you for any photos they need.

Best wishes

xxxx
Claudi & Simon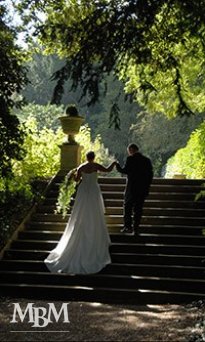 A huge 'Thank You' for the photos you took on our wedding day, we couldn't have asked for better. You captured our day perfectly& they are such a great reminder of our day. I was really anxious about the photography for our wedding as you only get one chance, but you exceeded my expectation every time I saw you.

You were brilliant on the day, making us both & all of our guests completely relaxed when taking our photos. All of our guests said what a lovely photographer we had (don't get too big headed) We next saw you to look through the photos, and they were brilliant, I was so impressed and relieved. When you brought round our Story Book album which was amazing, we just couldn't believe it was our day.

Martin, you gave us exactly what we wanted from a photographer, your work is stunning & you couldn't have been more helpful, kind & patient if you tried. You really helped to make our day special.

Thank you so much
Jamie & Andy
Swiss Gardens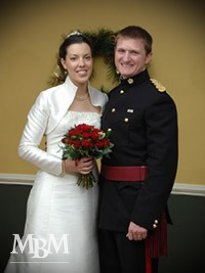 Just let you know that the photos are fantastic - we've been showing them to as many friends and family as we get the opportunity to and everybody has said how good they are. Also many of our guests have commented on how friendly and professional you were on the day - thank you for putting everybody at ease and also for managing to take so many photos!

Mum and Dad (especially mum) loved the ones you send of them together -thank you.

Many Thanks
Claire and Dan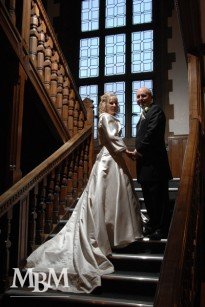 Martin,

Thankyou so much for our wedding album, it really is out of this this world. The more we look at it the more we love it.
You have gave me my day back every time I look at it.

So many thanks.
Sarah & Gez
Putteridge Bury, Luton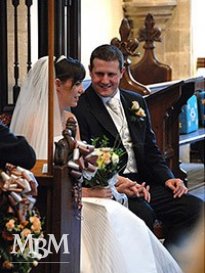 We just wanted to thank you so much for the photographs you took on our wedding day. We are so pleased with them and think you have captured
perfectly how we felt and it brings back such lovely memories looking at them. Obviously we know you well as you have photographed several of our friends weddings so knew we were in excellent hands! All of our family and friends have commented on how fantastic you were on the day and we would especially like to thank you for making us feel so relaxed and at ease. We can't wait to show everyone the photos and will not hesitate in giving you the highest recommendation.

Best wishes
Gavin & Kristie.
Ampthill, Bedfordshire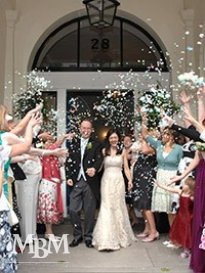 The prints are gorgeous – we're so pleased with them – thanks so much, it's exactly what we were hoping for – you captured the day perfectly! Planning on sending several of the prints out to Singapore – I know they'll be delighted with them too.

Thanks so much for doing us proud… really pleased it was you.
Helen & Stephen
London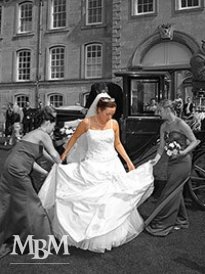 We really cannot thank you enough for your time, patience, and over all professionalism with the crowd, the pics were fab.

You really did make our day!!
Naomi & Tim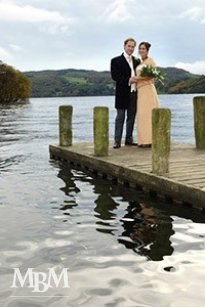 We would like to thank you so much for the beautiful wedding photographs, we were absolutely thrilled with the finished album.
Your professionalism, yet friendly manner in taking the photographs was extremely helpful in keeping us and our guests relaxed. The impromptu photos keep alive the little memories.
Your album style is unique, your artistry is amazing in the way you chose photos, the album colour schemes that subtly picked out colours in the photos and how you produced the 'Wedding Story'. The quality of your workmanship is superb.
We are very happy to recommend you and your work to others, they would not be disappointed.

Once again thanks for everything.
Elaine & David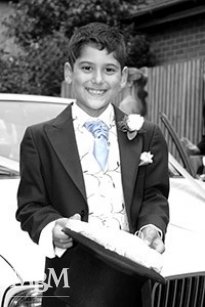 Paul and I would like to thank you for all that you that you have done in order to make our wedding day very special. Your photos were gorgeous and everyone that has seen them has also commented on how lovely they are.
You were very professional and friendly… and your attitude towards your work is so appealing. Everyone and I mean everyone said how nice you were and how jolly and enthusiastic you came across. The atmosphere you created was commendable. Thank you so much for all your hard work.
Evelyn & Paul
Luton, Bedfordshire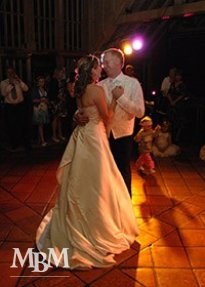 I just wanted to drop you a line on behalf of Charlotte & myself to thank you so much for helping to make our wedding day so special.

Your professionalism and enthusiasm helped to make what can be a tedious process, a really fun part of the day appreciated by all our guests. A number of people commented on how friendly you were and how you put them at their ease. You were unobtrusive when you needed to be and the results speak for themselves.

You will have guessed from our reaction when we went through the photos with you, how delighted we are with the final results. We were both surprised at how emotional we felt when looking at them but that is testament to how fantastically well you captured the magic of the day.

Thank you
Warren & Charlotte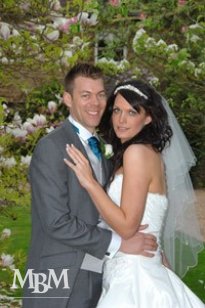 Dear Martin,

Thank you so much for our beautiful wedding photos, which by far exceeded our expectations, thanks again.
Andy & Beth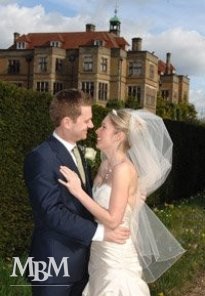 Dear Martin

Thank you so very much for all your hard work and creativity in capturing our special day. You got involved in our day and made the photoshoot and engaging.

Best wishes
Natasha & Stephen
Fanhams Hall, Ware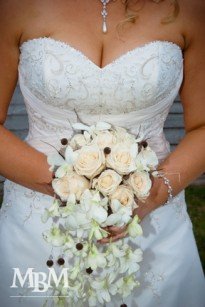 I was in the presence of Martin for less than 60 seconds when I realised I wanted him as our photographer and he just did not disappoint. From the initial meeting to the wedding day right up to receiving the finished album Martin has been fantastic. The level of his work is outstanding including his attention to detail and just knowing what will work. I can't wait to show off my album to everyone and I would highly recommend to anyone.
Charlotte Boast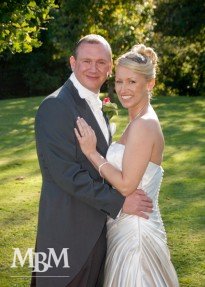 We just wanted to say a huge thank you for the fab wedding photos. We have had such great feedback. Everyone that has seen them have commented on the professionalism and quality and generally thought they were stunning.


Also thank you for being you. Your humour, kindness and patience made the whole process very easy and pleasant for us. I was dreading getting my photo taken but after a few minutes you made me feel so at ease and I absolutely loved every minutes of it. You made the photo session so enjoyable, but still managed to be so organised and precise yet it felt really relaxed and friendly. Lots of the guests commented on how fantastic you were on the day and some of the Aunties fell in love with your charm.

We really appreciate everything you did for us and can't thank you enough and of course will be highly recommending you to others in the future.
Julie Grindell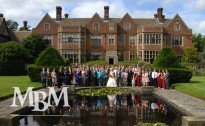 Wedding Photography for daughters wedding.
Martin was totally professional, discrete and charming. He made everyone feel very comfortable and delivered superb photos of the occassion. We were all delighted with the results. A professional photographer who understood the occassion and locations perfectly.
Wojtek Adamek
Putteridge Bury, Luton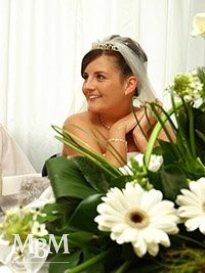 How can we ever thank you enough for the wonderful wedding pictures? They are truly breathtaking and really capture the happiness and Joy we were feeling that day. Everyone we have shown has been blown away. You made what could have been a necessary chore an absolute delight.
Colette & Kevin
Ampthill, Bedfordshire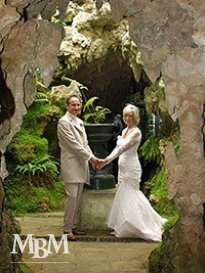 A Big Thank-You Martin.

We are delighted with the photographs. We will treasure them and look back on what was a wonderful day.

Not only are the photographs fabulous, but you made the day with your relaxed, warm & friendly approach, and your great sense of humour.

We will not hesitate in recommending you to others.

Again many thanks
Carole & Patrick
Swiss Gardens, Old Warden, Biggleswade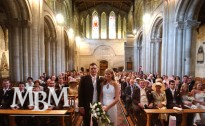 I thought I would just drop you a line to thank you once again for everything and let you know how chuffed we are with the album. We have both said that the more we look at it, the more we love it.We went straight to mum and dads on the way from yours last night and mum opened the first page and cried!!!And, James has taken it into work today and just called me to say that people are amazed by it and think its awesome!

We are so glad that we chose you to create our wedding memories that will stay with us forever. Your enthusiasm is inspiring and is obvious in your work and the results you have achieved with our photos. Our guests all commented on you and how relaxed you made us all feel throughout the day, and you have made the whole process from a year before the wedding to today very personal and thats something we will always remember. We will continue to recommend you to all of our friends!

Thank you so much again
Lindsey & James
Dunstable, Bedfordshire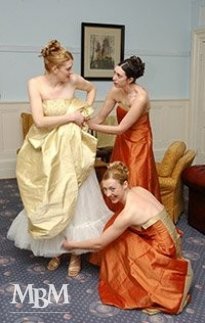 Everyone has said how wonderful the pictures are and both Tristan and I are extremely pleased with them. You are certainly a very talented man!Thank you so very much for producing such beautiful prints that we never tire of looking at.
Alison & Tristan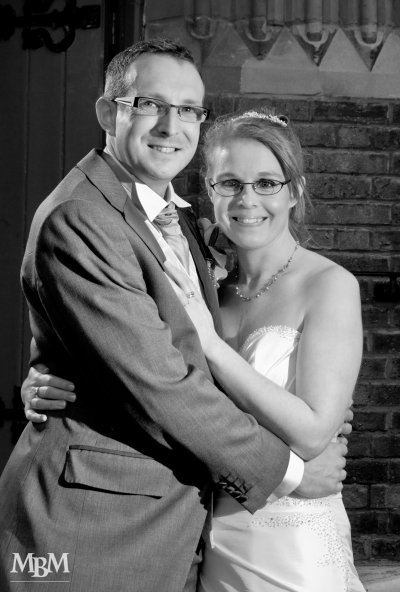 We chose Martin to do our Photography as he did a superb job at my sisters wedding previously and was extremely friendly.

We were not disappointed with Martin's passion to ensuring he got the right photos and he was with us every step of the way giving us advice on which photos to use in the wedding album as well.

Martin made us feel completely at ease and was very easy to talk to.

He is unintrusive on the day often taken photos without us realising, giving truly natural photos.

We are extremely pleased with the work he did.
Andy & Dilys Bushman
Ampthill, Bedfordshire